Smirnoff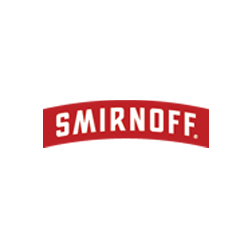 The Smirnoff name has been synonymous with world class vodka since the late 19th century in Russia, when Distiller Piotr Arseneevich Smirnoff began producing his vodka. So fine was his spirit that the Russian Tsar proclaimed Smirnoff an "Official Purveyor to the Imperial Court".
Today Smirnoff sells more than 25 million 9-liter cases every year and is the best selling vodka in the world – selling 9 bottles every second worldwide. It is also the best selling imported vodka in Sri Lanka. Smirnoff was the first company to use charcoal as a filter for vodka and to get it's distinct taste, Smirnoff is triple distilled and ten times filtered making it purer than most other vodka's in the same range.
Luxury Brands is the sole distributor for Smirnoff in Sri Lanka and imports it directly from the UK guaranteeing the best in quality & authenticity. Talk to us if you would like to know about Smirnoff available in Sri Lanka.
---