Limoncello di Capri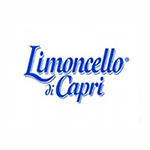 The original 100% natural Capri liqueur Limoncello di Capri is among the few Limoncellos which only uses real lemon peels to produce its liquor, offering a Limoncello 100% natural, free of colorants, preservatives and flavorings.
It is in fact obtained solely by the fusion of "Ovale di Sorrento" IGP lemon peels, which are known for being particularly rich of essential oils that give it its body and aroma. Drink it as a digestive, mix it up with tonic water or sparkling white wine or add it to your fruit salad to give it that extra kick.
Please contact Luxury Brands to know about listing Limoncello di Capri in your outlet in Sri Lanka.
---