Johnnie Walker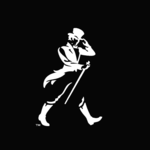 Johnnie Walker is the world's & Sri Lanka's number one selling Scotch whisky and is the icon of status and sophistication.
In 1920 Johnnie Walker was already being exported to 120 countries around the world, making Johnnie Walker the first truly global brand.
At any point in time, Johnnie Walker has over 7 million casks of whiskey in maturation, which is worth more than all the gold in the vaults of the Bank of England and guarantees the consistent supply of the highest quality whiskey for years to come.
Luxury Brands is the sole distributor for Johnnie Walker in Sri Lanka and imports all Johnnie Walker variants directly from Scotland guaranteeing the best in quality & authenticity. Talk to us if you would like to know about Johnnie Walker products available in Sri Lanka.
---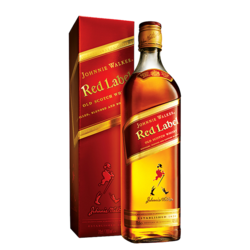 Johnnie Walker Red Label
A popular choice of blend that is made up of 35 different whiskies from around Scotland. It is the best selling scotch in the world and is a long time favourite of Sri Lankans. This blend is bursting with spice, bold in flavor and goes great with long drinks. Johnnie Ginger is the signature serve for Johnnie Walker Red Label for the Sri Lankan palate.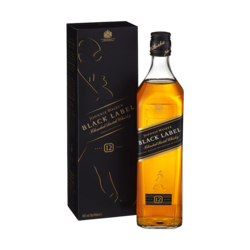 Johnnie Walker Black Label
Regarded by experts as the ultimate Scotch Deluxe Whisky, Johnnie Walker Black Label is the benchmark by which all others are measured & is the best selling deluxe Scotch in Sri Lanka. It has been called "a masterpiece, the Michelangelo's David of the blender's art, the very best in its category" by Charles Maclean a renowned whisky writer and "the savoy, the Everest of deluxe whiskies" by Jim Murray author of the 'Whisky Bible'. Black Label retains the authenticity of its creator and currently outsells every other Deluxe Blended Scotch Whisky around the globe.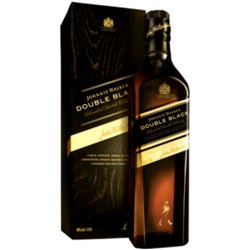 Johnnie Walker Double Black
Johnnie Walker Double Black is a Blended Whisky created in the style of Johnnie Walker Black Label but with a rich, more intense, smokier flavour. It's proof that this pioneering spirit is still alive and well today. The flavour is full bodied and complex with the signature Johnnie Walker peat smoke shining brightly through rich raisins and sultanas. Apples, pears and orange zest bring freshness while creamy vanilla and spice bring a softness and sweetness to the tongue. The long warming finish combines spicy oak tannins and lingering smoke.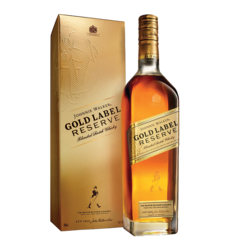 Johnnie Walker Gold Label Reserve
Master Blender, Jim Beveridge has handpicked his favourite whiskies, including Clynelish malt whisky, whose water source flows from the Kildonan Hills, where gold was discovered in 1868. Inspired by this discovery, this bottle is as striking as it is unprecedented. Johnnie Walker Gold Label Reserve is a bold, confident Scotch Whisky as luxurious and indulgent as its name suggests and is used for celebrations around the globe as well as in Sri Lanka. A multilayered blend, it offers a smooth balance of sweet fruits and creaminess that evolves into deeper honeyed tones before finishing in lingering waves of wood, fruit, and light, sweet Westcoast smoke.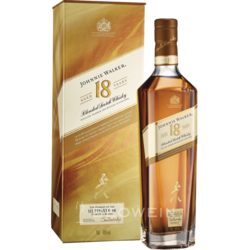 Johnnie Walker Aged 18 Years
"Urbane smoothness and subtle spice it justifies its 18 years, but wears them lightly." — Charles Maclean, Author, Whisky: A Liquid History. Johnnie Walker Aged 18 Years is made using whiskies that have matured for at least 18 years. Carefully chosen for their flavour and quality, these whiskies make for a wonderful combination of both classic and contemporary tastes – blending notes of citrus and fragrant almonds, with warm vanilla and a hint of tropical tangerines. When you're looking for a whisky to make an occasion or celebration extra special, Johnnie Walker Aged 18 Years is an excellent choice.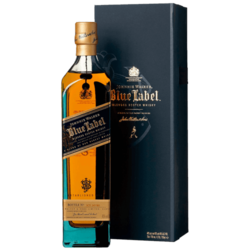 Johnnie Walker Blue Label
The epitome of Scotch whiskies in Sri Lanka. Johnnie Walker Blue Label is an unrivalled masterpiece. It is an exquisite blend made from some of Scotland's rarest and most exceptional whiskies. Only one in every ten thousand casks has the elusive quality, character and flavour to deliver the remarkable signature taste of Johnnie Walker Blue Label. An extraordinary whisky for extraordinary occasions. There is no sensory experience quite like Johnnie Walker Blue Label. Incomparably rich and smoky, with velvety smooth breaking waves of powerful flavour, before an impossibly long, lingering, smooth finish of perfectly balanced, soft smoke.