VAT 69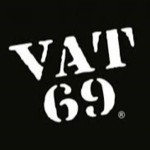 Sri Lanka's best selling blended scotch whisky, Vat 69 comes with a great deal of history. It was first made in 1882 by William Sanderson - a liquor manufacturer from Leith, Scotland. To create the perfect blend, Sanderson made up 100 different barrels of whisky (called Vats) and hired a panel of expert whisky tasters to select the finest one. They chose the 69th vatting, thus the name, Vat 69.
Blended using forty different malt and grain whiskies, this is a smooth, balanced spirit and a perennial favourite with blend drinkers.
Sri Lankan folk stories tell of a tale how a horse is part of the many ingredients that gives VAT 69 its distinctive taste. However, we assure you no animals were hurt in making of this timeless classic. Speak to us to know more about VAT 69 in Sri Lanka.
---